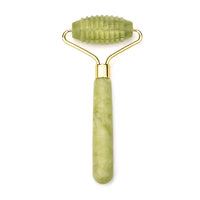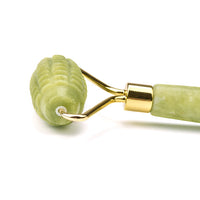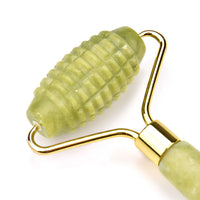 Designed by Cecily Braden of Beauty Secrets, this is not any jade roller! This jade roller has ridges to assist in breaking up tension in the jaw, neck, and anywhere else you seek relief! Jade has the ability to stay cool when in contact with the skin relieving redness and inflammation, but also awakening tired skin.  This roller is perfect for at home self massage between professional facial treatments.  Incredibly easy to use this roller is totally fool-proof! 
Directions: Roll across the face starting at the neck and moving upward toward the forehead. 
Colors may vary with this stone; a sign that this is a true jade and not an imitation.  Stratum Aesthetics vets all products for social responsibly and ethical practices.  I have chosen stones designed and procured by Cecily Braden for this reason.